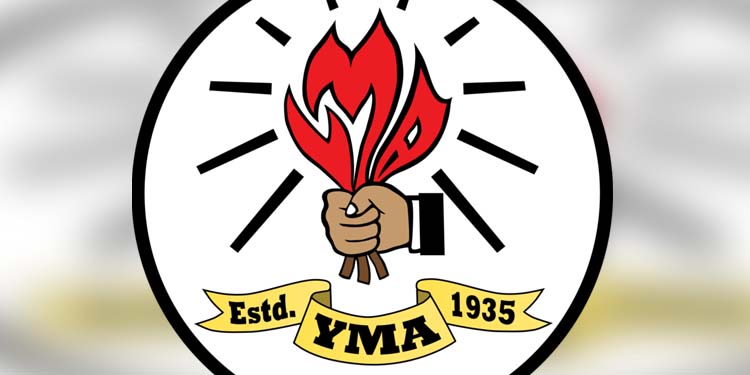 Young Mizo Association Forms Committee to Study and Assess Illegal Cross-Border Trade
The central executive committee of the Young Mizo Association (CYMA) on Wednesday formed a committee to study and assess illegal cross-border trade.
The formation of the committee came following a police case filed against Champhai District Deputy Commissioner Maria CT Zuali for torching more than 100 bags of dried betel nuts smuggled from Myanmar recently.
The AJM central executive committee meeting on Wednesday discussed extensively the smuggling of areca nuts and other illegal trades from Southeast Asian countries and formed a committee to study illegal cross-border trade, according to a statement released by the organization.
The organization also urged all its leaders and members not to smuggle areca nuts from Southeast Asian countries as it has a huge impact on the Mizo company, the statement said. .
He also urged the authorities to take concerted action to end the illegal trade, he said.
The meeting further decided to make efforts to put an end to the smuggling of areca nuts from countries in Southeast Asia.
The organization expressed solidarity with Champhai DC for its bold action to end illegal trade from neighboring countries, the statement added.
Following a complaint filed by an illegal areca nut transporter, a police case was filed against Maria CT Zuali for allegedly torching 150 bags of areca nuts smuggled from Myanmar recently.
Police said the Champhai District Magistrate along with other officials intercepted nine fully loaded trucks with contraband areca nuts near Kelkang Village in Champhai District on December 18.
Five of the nine trucks fled before the official could act, they said.
Officials unloaded bags of contraband areca nuts from three trucks and burned them there, they said.
Following the incident, an Aizawl-based areca nut transporter Lalhruaitluangi filed a complaint with the state police against Maria CT Zuali, who is a Mizo Civil Servant (MCS) .
In his FIR, Lalhruaitluangi alleged that the Champhai District Magistrate and other officials intercepted their trucks carrying areca nuts near the village of Kelkang on December 18.
District officials unloaded 150 bags of areca nuts from three trucks and burned them there, he added.
The district magistrate also allegedly snatched the drivers' cell phones and ignition keys.
Lalhruaitluangi demanded prosecution against the district magistrate for allegedly setting their property on fire without first checking whether it was of foreign origin and without the permission of the owners and for also having forcibly ripped off cell phones and ignition keys. drivers.
The FIR was filed with the Champhai Police Station, which registered a case under Sections 435 (Mischief by fire or explosive substance with intent to cause damage), 427 (Mischief causing damage to a amount of fifty rupees) and 341 (Unjustified withholding) of the CPI.
The complaint against Maria drew criticism from various sides, with opposition parties accusing the ruling Mizo National Front (MNF) government led by Chief Minister Zoramthanga of inviting a smuggler to file a complaint against the magistrate of district for his efforts to end the illegal trade.
In addition, several political parties and organizations, including the Mizoram Civil Service Association (MCSA), have supported Maria and expressed their solidarity for her courageous action against smuggling and illegal cross-border trade.
Recently, a well-known social activist, Vanramchhuangi, wrote to Prime Minister Narendra Modi to request the intervention of the Center to stop the cross-border smuggling of dried areca nuts from several countries in Southeast Asia via the districts. from Champhai and Lawngtlai in Mizoram, on the Myanmar border.
Read also: Mizoram reports 2 more deaths from Covid19, 72 new cases; the positivity rate is 10.45%
According to Vanramchhuangi, the government of Mizoram has given "place of origin" identifying information to the dried areca nut smuggled across the Indo-Myanmare border from various countries in Southeast Asia. .
These contraband goods are then classified as goods under GST heading No.0802 and are subject to 5% GST, she said.
She alleged that many smuggling roads were built by smugglers and that there are 40 such roads in Champhai District alone on which smugglers transported their goods.
Also read: 139 returned to Mizoram from foreign countries since the Omicron alert
According to data available from the Central Customs Service, up to 1,108.97 metric tons of areca nuts valued at over Rs. 35.84 crore smuggled from Myanmar from Myanmar were seized in Mizoram during this year until November.
Of the 1,108.97 metric tons, 976.37 metric tons of areca nut were seized by customs officials, while 132.60 metric tons were seized by other agencies, the statement said.
The department also recorded 79 cases related to the smuggling of areca nuts during the same period.
In 2020, more than 1,080 tons of smuggled areca nuts worth 33.82 crore rupees were seized and at least 148 cases recorded in connection with smuggling of areca nuts from Myanmar, according to the data.