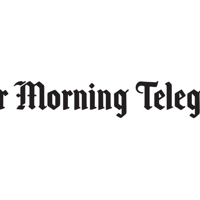 Tyler Branch of the American Association of University Women Celebrates Milestone | New
The Tyler branch of the American Association of University Women turns 90 this year and will celebrate the milestone with a 2 p.m. rally Saturday at Tyler's First Christian Church, 4202 S. Broadway Ave.
In 1931, a group of female college graduates came together to organize the Tyler branch of AAUW with Miss Lucy Marsh as the first president.
Nationally, AAUW is celebrating its 140th anniversary. AAUW's mission is to advance gender equality for women and girls through research, education and advocacy.
Priority issues are eliminating stigma in education, fighting for fair wages and economic equity, and advancing women in leadership, according to a press release from the Tyler branch.
"The Tyler Branch has worked over its 90 years to elevate the status of women," the press release said. "As an example of his efforts in this regard, in 1953 he promoted a large-scale political campaign to elect the first woman to hold an elected office in this community – Rilla Squyres, Trustee of Tyler Junior College.
"Tyler AAUW was also instrumental in securing local women the right to sit on a jury. In its community improvement efforts, the local branch took an active part in a successful attempt to add fluoride to Tyler's drinking water.
Currently, the Tyler Branch contributes to the community by providing college scholarships to high school girls in the area, providing educational programs, and participating in the Great Decisions, Academic Rodeo, and STEM Like a Girl program. There are also several special interest groups for members that promote camaraderie and personal growth, the organization said.
Membership is open to anyone with an associate's degree or above. For more information, call 903-574-1569.