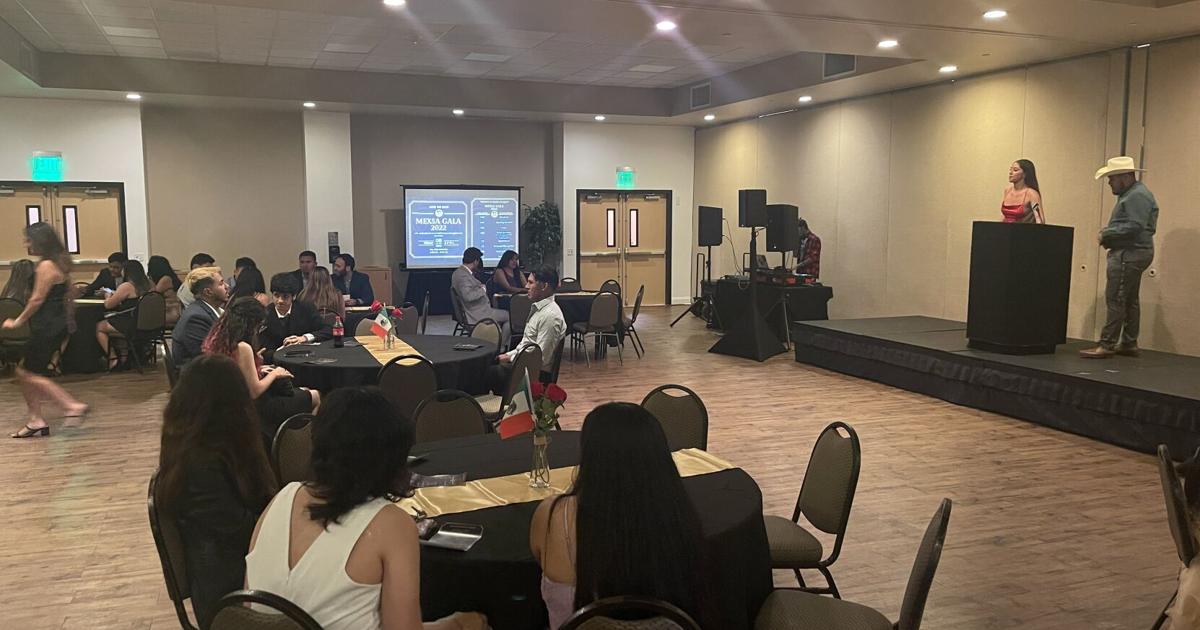 Say "goodbye" to the graduates of the Mexican Student Association | chivalrous latino
Goodbyes can be tough, but the UCF Mexican Student Association made goodbyes a little easier this year.
The organization held its first MexSA Awards Gala within the Student Union on April 8 to highlight and recognize the hard work of its graduate members throughout their years at university.
"It's bittersweet to know that my members are leaving this semester, but I wish them nothing but the best," said Melissa Saucedo, a young political science major and president of MexSA.
The organization's event featured cultural food, music, Latino guest speakers and awards for graduating seniors. Although this is the organization's first time hosting the event, Saucedo said she believes the members who received awards will remember this moment forever.
Business economics major Shayla Macias said that although she joined the organization later in her college career, she liked the organization so much that she ran for a position on the board of directors. 'administration.
"I joined this organization last semester because I'm from a small town called Bessemer. It's mostly populated by Mexicans," Macias said. "I'm a Mexican American, and I just wanted to be closer to my roots and learn more about my fellow Mexican Americans here at UCF."
She said she was so happy to have been recognized and rewarded for her hard work and for being the friendliest in the organization.
"My main goal is to make people feel welcome," Macias said.
Saucedo said the organization's main goal for this event is to recognize its members and have a good time in a more intimate setting before they depart.
"It was more intimate with people they know, with people they grew up with," Saucedo said. "That's why we wanted to put it together, to create a more intimate space where they can be themselves."
Saucedo said emotions were running high because his members would soon be graduating and leaving UCF.
"I got to know them and their weaknesses and strengths and formed friendships with many of them," Saucedo said. "And even though I wasn't close to them, it's still really important to see someone who grew up in a similar situation to you with a similar culture accomplish such an important thing like graduating."