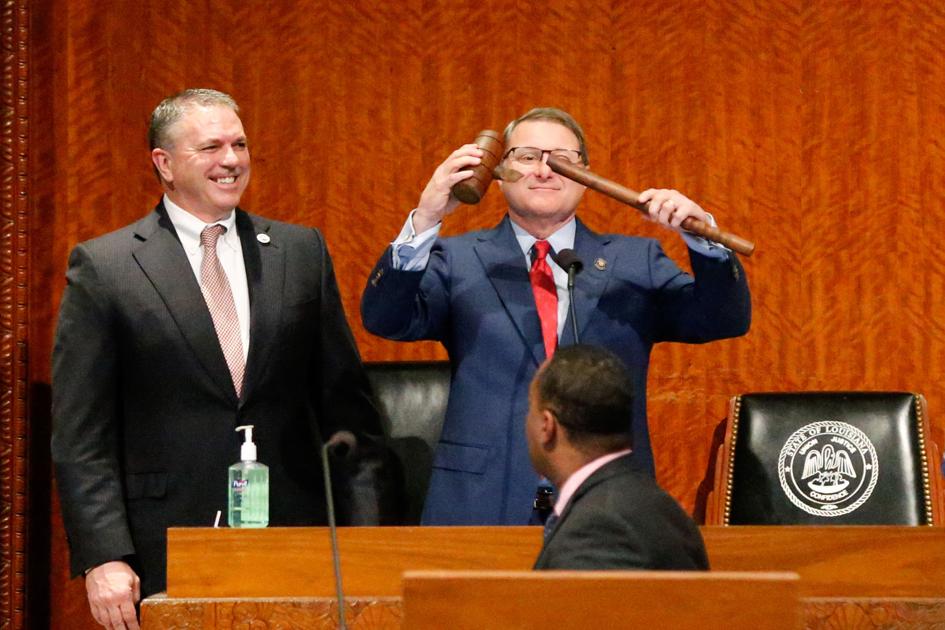 Republican Legislative Leaders Form New Common Political Organization | Legislature
[ad_1]
Republican leaders in the state legislature, Senate Speaker Page Cortez and House of Commons Speaker Clay Schexnayder, have formed a political organization called Leading Louisiana to help channel their legislative efforts.
The 501 (c) (4), called Leading Louisiana, can raise funds without revealing its donors, and is similar to a political organization started on behalf of Governor John Bel Edwards, called A Stronger Louisiana.
The new group is the latest example of collaboration between the new speaker and the president, both of whom took up their respective roles earlier this year. The group, led by political consultant Lionel Rainey, called the decision "an unprecedented union between the leaders" of the two chambers.
The last term Republican John Alario, an ally of the Democratic governor, was Speaker of the Senate, and the upper house served as a backstop for Edwards – where he was able to stop bills he didn't like and push forward its program.
That changed with Schexnayder and Cortez, Republicans who took a more independent tact to legislate. Even though Edwards helped Schexnayder win the President's Hammer, Cortez and Schexnayder worked together to advance Republican priorities.
"We work every day to restart Louisiana's economy and we believe that voters in this state deserve to hear exactly what we're doing, straight from us, without a filter," Cortez said.
Unlike Super PACs and other groups that must disclose who they fundraise from, 501 (c) (4) like Leading Louisiana do not have to disclose their donors. These "black money" groups played an important role in Louisiana's 2019 race for governor.
[ad_2]