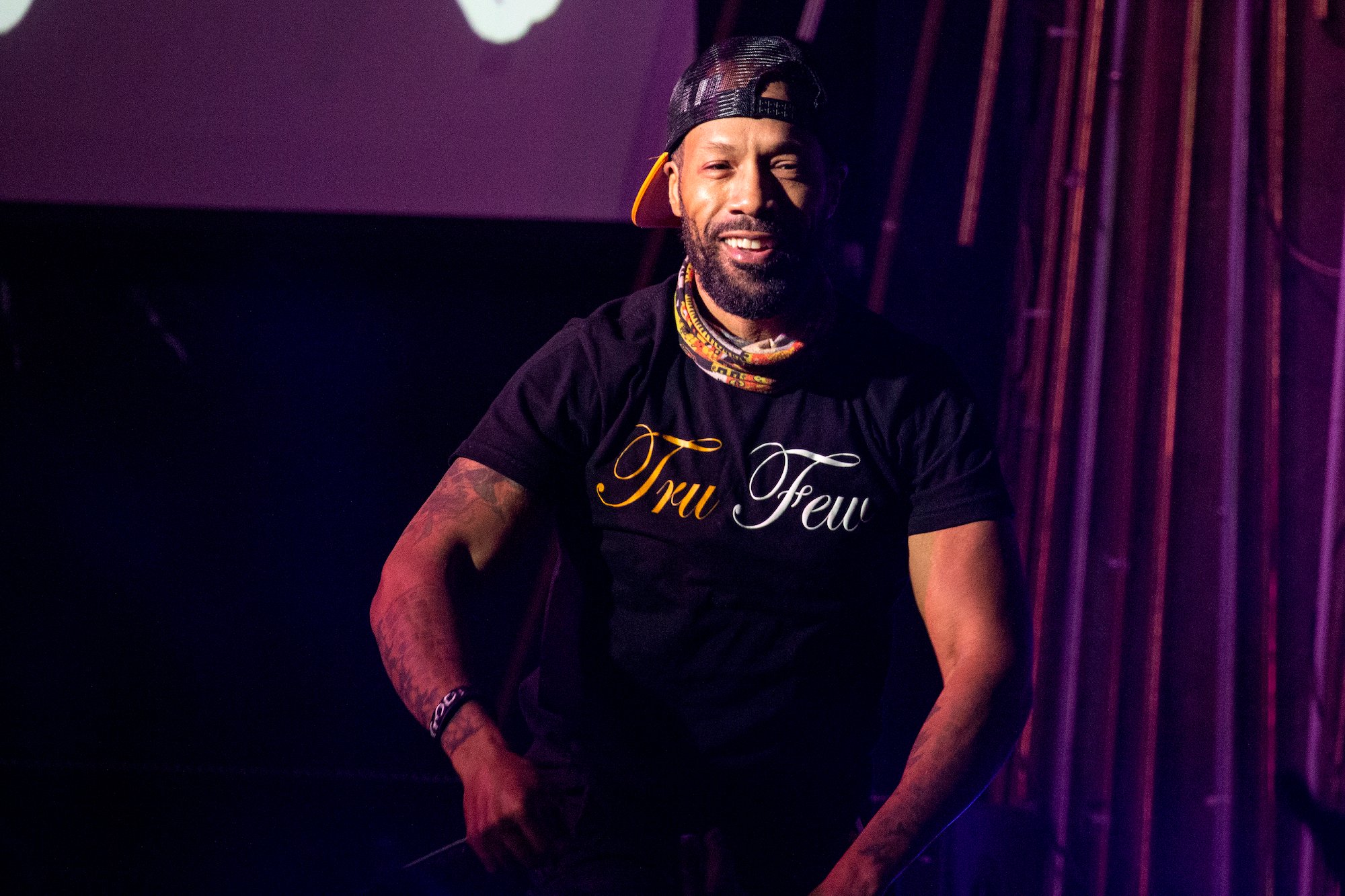 Redman created a cannabis-centric political party to challenge Democrats and Republicans
Def Squad rapper Redman has been a popular figure in music for three decades. Now, the "Let's Get Dirty" host is shifting his focus from music and into the world of politics with a new political party.
Redman created the National Cannabis Party
In 2021, Redman launched the National Cannabis Party in partnership with his sister, Sephida Artis-Mills. The party's goal is simple: to address the legal regulation of cannabis and educate the masses. Artis-Mills is the president of the organization.
With the 2022 midterm elections and 2024 presidential election approaching, many are looking for leaders who represent their beliefs. According to Redman, the National Cannabis Party is a people-oriented party that celebrates education and innovation.
The NCP has already started meeting with politicians regarding cannabis policy. They even drafted a bill regarding cannabis rules and regulations in New York, and the state accepted it.
Redman wants the National Cannabis Party to compete with Democrats and Republicans
Redman spoke about the party's aspirations in a 2022 interview with HipHopDX.
"The reason you've never seen a Redman product, a Redman vape pen, a Redman strain, whatever, because I held my brand to a bigger purpose, which is NCP, National Cannabis Party," he said honestly. "And what we're doing is giving the factory back to the people. We're talking about the structure of this cannabis industry. We care about educating our people. It doesn't matter who it is, black, white or green. If you are an alien and need education, we want to have the right platform to provide it to you.
"So we're very clear here, there's the Republican Party, there's the Democratic Party, and there's the first of its kind in history, the National Cannabis Party, which means I could put somebody 'one for the presidency," he continued.
RELATED: 'Power Book II: Ghost': Method Man Says Redman Reunion Gives 'More Layers' to His Character
Redman joked about running for office
Redman then joked about his own political aspirations, laughing that he was running for president in four years. "But honestly, no, I wouldn't want to take this job and be in power," he admitted. "Like I said, my job is to help people. I love helping people and I want to be behind the gun. We want to be the ones to quietly push the buttons and put someone in the seat that deserves it. We want to put a president in the seat who has smoked cannabis.
"We need a president who has smoked. We need a president who has let himself go before," he continued, saying honesty is a value Americans value. "We need a president who is transparent about himself. We need to put them in the seat, so they can understand what is really needed with this cannabis industry.
RELATED: Method Man Was Once Massacred By Police After Encounter – And Redman Helped Him Evade Charges