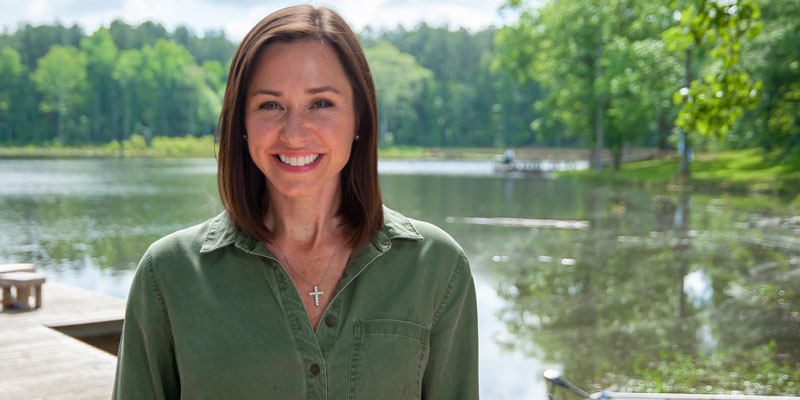 Katie Britt Gets Alabama Automobile Dealers Association Approval
Republican Katie Britt's US Senate campaign has been endorsed by the nonprofit Automobile Dealers Association of Alabama (ADAA) trade association.
ADAA actively represents and defends the interests of the state's 300 franchised new car and truck dealerships. ADAA's Federal Political Action Committee voted unanimously to support his candidacy, according to a statement.
Announcing Britt's endorsement by the association, ADAA President Tom Dart praised the candidate and said her experience in business advocacy would prove beneficial to her. service as a US Senator.
"Alabama's 300 new car and truck dealers are proud to support Katie Britt for the Republican nomination for the United States Senate," Dart said. "She understands what makes small businesses thrive and is committed to supporting lower taxes and lower regulatory burdens that kill job creation."
He added, "For example, a new Federal Trade Commission rule alone will cost every new car dealership in Alabama at least $ 200,000 per year. Katie has a proven track record of employment and has the energy to be a strong Alabama advocate in Washington, DC, and we enthusiastically support her campaign.
Britt spoke about auto dealers' contributions to Alabama's economy and pledged to be a voice for the industry as a member of the upper house of Congress.
"I am honored to have the endorsement of the Alabama Automobile Dealers Association, Inc. Automobile dealers across our state are creating well-paying jobs in Alabama, growing their local economies and strengthening their areas surrounding areas, "said Britt.
She concluded, "As our country's auto industry faces supply chain disruptions, soaring inflation and labor shortages, I am proud to support auto dealers who keep people and goods moving across America. In the Senate, I will always fight to create an environment in which job creators can do what they do best and hardworking Alabama families can thrive in safe and strong communities.
Dylan Smith is a writer for Yellowhammer News. You can follow him on Twitter @DylanSmithAL