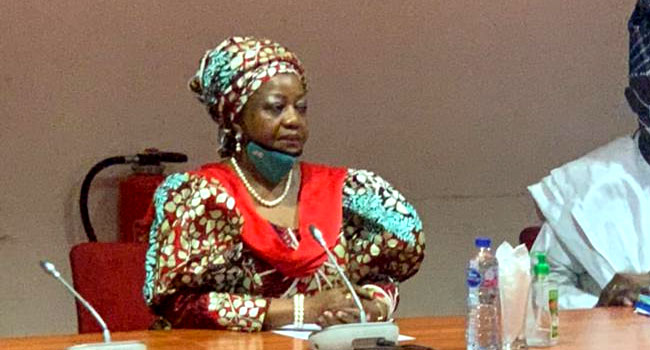 I'm not a member of any political party, says Onochie in Senate
Presidential Assistant Lauretta Onochie has denied any involvement in partisan politics, telling the Senate Committee on the Independent National Electoral Commission (INEC) that she does not belong to any political party.
Onochie was screened as national commissioner of INEC on Thursday despite public outcry over his appointment by President Muhammadu Buhari.
"So while I am sitting here, I am not a member of any political party in this country," Onochie told lawmakers in Abuja, insisting that she had stopped partisan politics after its director had stopped working. won a second term in 2019.
"Since 2019, I have nothing to do with any political organization in this country. Even Buhari's support organizations, I have nothing to do with them since 2019," said Onochie, who was appointed. to represent the Delta State.
"So when APC decided to properly register its members and revalidate their membership, I did not participate in this exercise. "
READ ALSO: The President of the Senate confirms the defection of three senators from the PDP to the APC
READ ALSO: Senate selects Onochie and others for the post of INEC commissioners
"Abuse of democratic principles"
President Buhari had appointed Onochie in October to the post of national commissioner to the electorate.
This development has sparked a massive outcry from members of the opposition and civil society organizations who claim she is a card-holder member of the ruling All Progressives Congress (APC).
"We call on your committee to reject Onochia's appointment because she cannot be neutral or independent as she is in fact known to be an unrepentant member of the CPA with countless evidence," the officials said. leaders of the main democratic popular opposition. (PDP), said in a letter to the National Assembly.
"Its confirmation will be a salutary abuse of democratic principles and drag the reputation of the President and the Senate into political mud."
But Onochie, who admitted she saw the petitions against her, insisted she follow due process in her dealings.