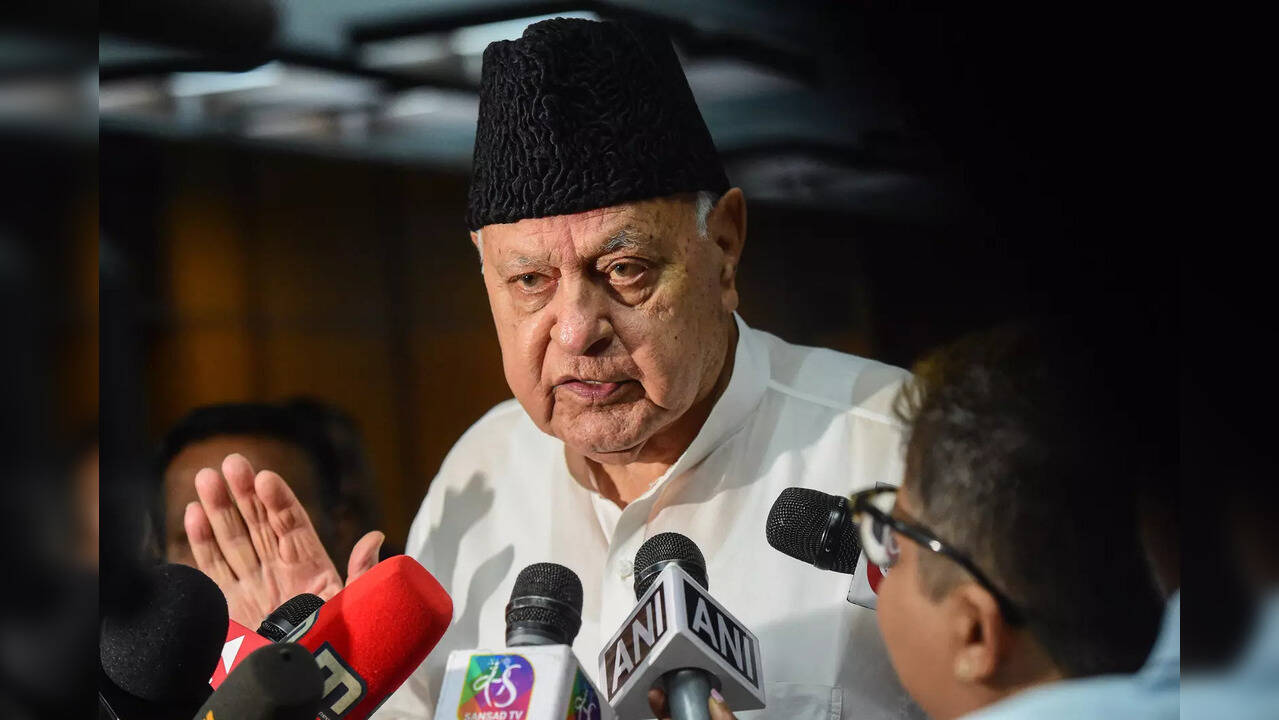 ED files additional indictment against Farooq Abdullah
Srinagar: The Law Enforcement (ED) Directorate has filed an additional indictment against National Conference (NC) leader Farooq Abdullah in so-called Jammu and Kashmir (J&K) Cricket Association Fund Fraud. The Supplemental Indictment was filed under the PMLA, 2002 at the PMLA Special Court, Srinagar against NC Chief Farooq Abdullah and others
"The court has taken cognizance of the complaint and issued notices to the defendants to appear in court on August 27," the ED said, news agency ANI reported.
This is the latest in a series of actions by the ED against several political leaders across the country. While the agency is already investigating Congress leader Sonia Gandhi and her son Rahul Gandhi in an alleged case linked to the National Herald newspaper, West Bengal Minister Partha Chatterjee is being questioned over an alleged SSC scam. In Maharashtra, Shiv Sena chief Sanjay Raut and NCP chief Nawab Malik are also being questioned in alleged money laundering cases with other heads of state.
"Embezzlement of JKCA funds to the tune of Rs 43.69 crore": ED
In the JKCA case, the investigative agency's allegations are based on an indictment against Abdullah and other association officials. The indictment was filed for the "embezzlement of JKCA funds in the amount of Rs 43.69 crore which was given to the cricket association by BCCI as a grant to promote the sport in the state between 2002 -2011″.
Abdullah was the chairman of JKCA when the alleged irregularities took place. "It is nothing less than a political vendetta to come days after the formation of the People's Alliance for the Gupkar Declaration. To set the record straight, no search is being conducted at the residence of the Sahib," party leader and son of Abdullah, Omar Abdullah, said after receiving the summons. in 2020.